Plan Your Missionary Journey to Nigeria!
Missionary Lodge Location
Missionary Accommodations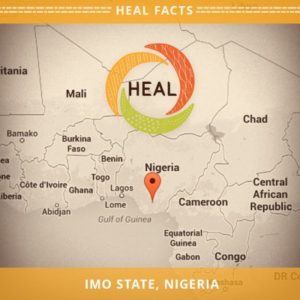 Your destination is the rural village of Mbaise, meaning "5 villages", in Imo State, Nigeria.  Mbaise people are known for their Catholic fervor and the joy of the Gospel emanates from them.  You will be showered with the welcome and hospitality for which they are famous!
You will stay at Deacon Leo's family compound in Mbaise.  You will have your own room furnished with air conditioning, a mattress, a desk, wireless internet access, and a bathroom with toilet and shower.  You will receive full room service and be served 3 meals per day.
Missionary Journey Planner
We will create a customized daily activity schedule for you based on your expressed passion, interests, and expertise. Activities will include tutoring the children in the classroom, praying in our chapel, visiting the elderly or sick in the village, working on the farm with the MOJ sisters, and learning the local Igbo language and culture!
Planning your trip requires some work on your part, but we have designed a step by step list to help you.  Download the 7-Step Trip Plan PDF and use it as a sure planning guide. Also, sign up and tell us your missionary work preferences.